Hutchies Training ·
Young apprentice gets industry thumbs-up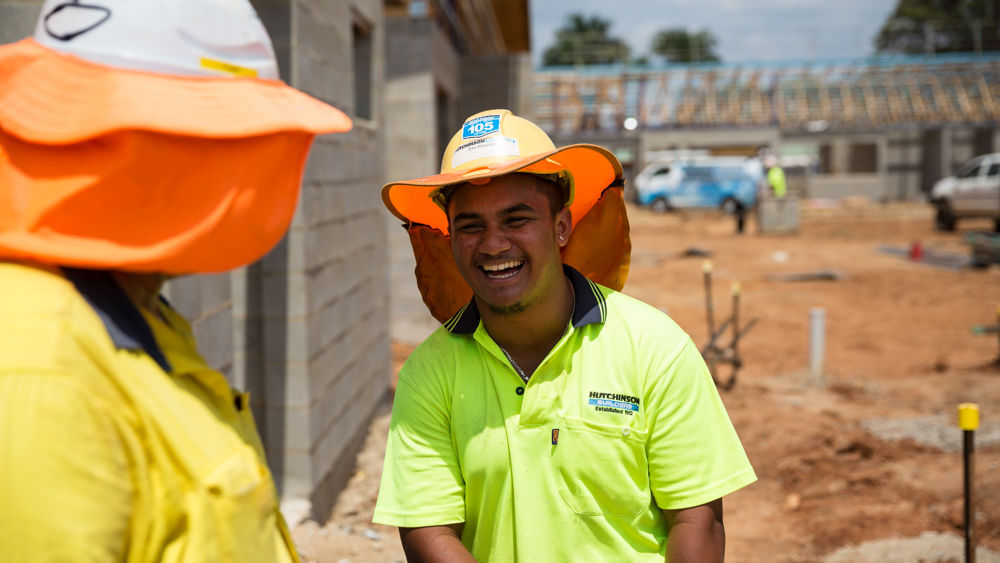 Cairns team leader, Paul De Jong (COTY 1995), has congratulated Jake Anderson, one of Hutchies' third-year Indigenous apprentices, on his outstanding efforts during a recent PQC audit at the Trinity Bay State High School project.
Paul said that, with a new-born at home, a young family to look after and plenty on his plate at work, Jake stepped up to the mark to support the site manager and site team during the audit and undertook approximately 70 per cent of the process on his own.

Paul said he had received a tele-phone call from a highly impressed auditor, who expressed his appreciation of Jake's conduct throughout the audit.
"The auditor stated that Jake was one of the most professional and knowledgeable apprentices he had met," said Paul.
"This is an indication of the professional way Hutchies is bringing its apprentices up through the industry and how worthwhile it is to invest time in the young trades-people of the future."
Paul thanked the site managers in the Cairns team who have contributed towards Jake's success and current abilities.