Hutchies Training ·
Steps in the right direction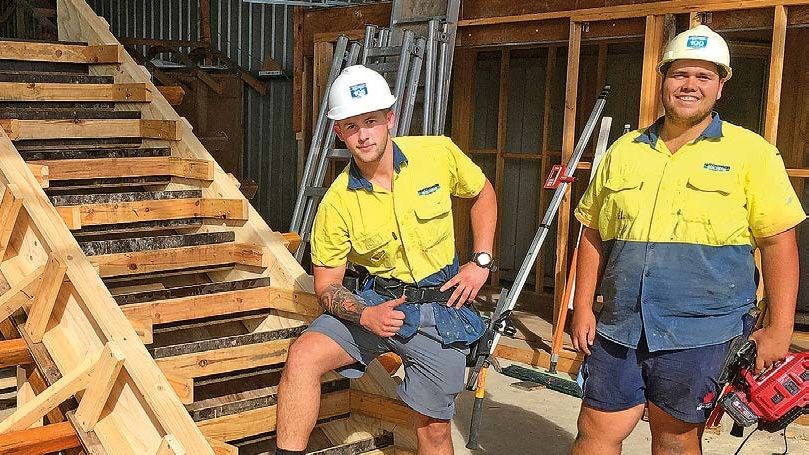 ​A stair workshop was conducted by Hutchies for in-house and subcontractor apprentices.
The training was undertaken at Hutchies Training's Yatala yard by Trent Cowie.

Apprentices learned how to set out and construct full-size stairs including landing, handrail and balustrade.
The formwork apprentices also erected formwork for a free-standing flight of stairs and a ramp.
Apprentices at the stair workshop included Adam Ryder, Ryan McLeod and Shynie Hayden (Hutchies); Takaka Stutchbury (Leighthal Constructions); Alex Messmer (TRM Carpentry); Harry Flowers (Green-away Constructions); Thomas Day (Iron Oak Constructions); and Glen Allen (Livit Constructions).